Hi church family,
Pastor Nick here, with an update on what's been going on lately with your missions ministry in the Philippines. We are now in the process of completing our 16th church! This one will be in a village called Pisi-Bato, and I've included a picture of 12 of the church members after their baptism.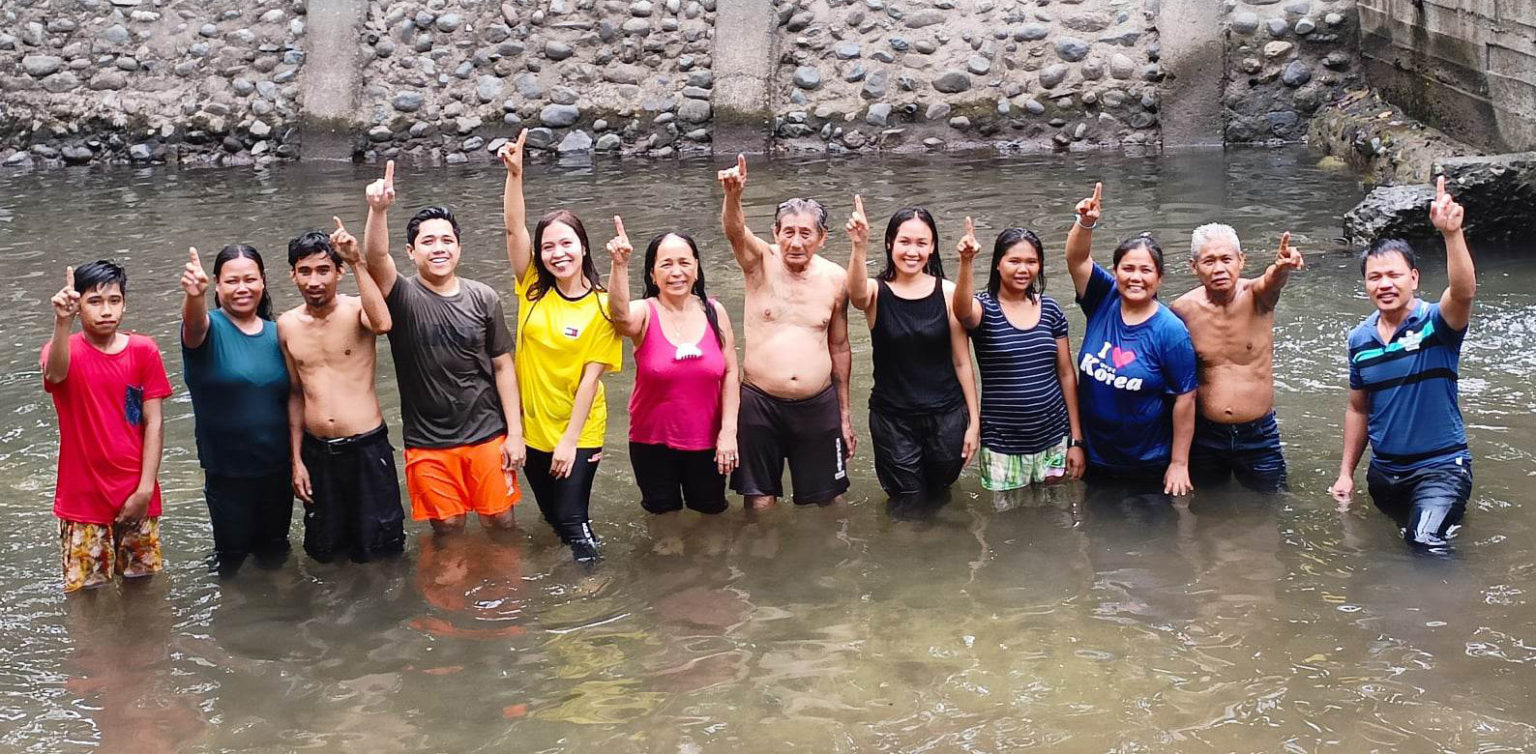 Among our 16 churches, there have been six medical needs that were paid for by your generous support. Please keep their recoveries in your prayers:
(1) Justin, a little boy in our orphanage, fell and fractured his right arm.
(2) Pastor Mildred, who has served in one of our churches for 20 years, has cancer.
(3) Regilda, another church member, has cancer.
(4) Zenia, who has served in our very first church for 30 years, has cancer.
(5) Richard, another church member, also has cancer.
(6) Sario, a church member who works in our rice fields, was bitten by a poisonous snake!
I first asked Pastor Andesa about medical insurance to help with their needs. She said that very few people in the Philippines have adequate insurance, and the tribal people living in the mountains have no insurance. So I asked what will happen with the ones with cancer and she said "Papa Nick, they will just die!"
As you can imagine, these six different needs here in the U.S. would have cost in excess of $200,000. But in the Philippines they were, thankfully, roughly $16,000.
So what should I say to you about all this generosity? "Thank you" just doesn't seem adequate, but it's all this plain old guy can come up with.
God bless you church,
Pastor Nick