Got questions? Full of emotions? Wondering what that smell is? Well then you just might be a teenager … and we've got exactly what you're looking for! We all know that the teen years can be some of the most challenging and important times of our lives, determining how we do what we do for years to come. So why not work this thing out together?!
Searching for answers, understanding, and meaning can be really rough if you're feeling alone. But when you've got the support of others like you, the journey ain't so bad. At His Place Youth, our goal is to reach out to students, connect them with their people, and inspire a pursuit of true love and true life. We want to provide a safe and healthy environment where students can be challenged to grow in faith and friendship daily, as we work through the big questions with Christ as our guide.
We're committed to building our church on the boldness, transparency, and excitement that our youth embody. So if you're ready to bring the heat, buckle up and hang on to your seat… it's a crazy ride!
9th through 12th grade youth meet Wednesdays in the Youth House from 6:15 to 8:00 pm for music, a message, games, and grub – so grab a friend and c'mon down! If you're in 6th through 8th grade, we meet Wednesdays from 6:15 to 8:00 pm in in the Big Church, and Sundays at 9:00 and 11:00 am in the Youth House for even more good stuff! But whatever you do, don't miss out on finding your fit in this fun place to get serious about God!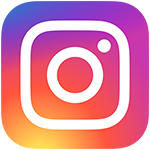 Follow us on Instagram