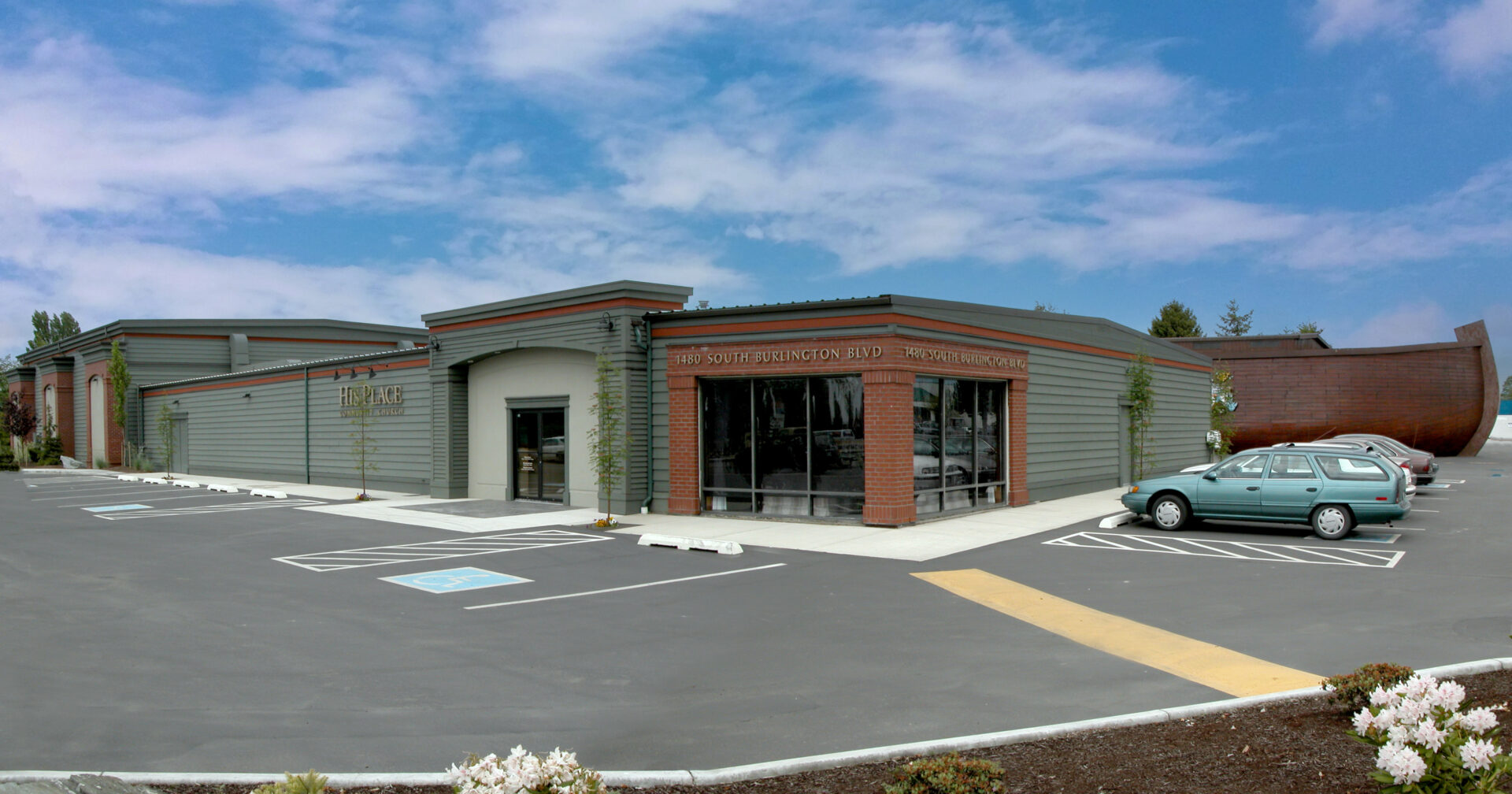 Our Co-Mission
Our God-given assignment not only includes transformation, it is also part training mission and part rescue mission. Our mission at His Place is:
To pursue ever-deepening devotion and spread authentic, joy-filled passion for God by modeling Jesus in a relevant fashion in Skagit Valley and beyond.
How We Began
His Place was "born" in April 1983, when 21-year-old Bruce Wersen merged his college group with an adult Bible study led by his father, Larry Wersen. This new group met in a storage building (now the Ark) at Larry's auto wrecking yard.
Within two weeks, 85 people were attending "His Place Christian Fellowship." Larry served as senior pastor, while Bruce continued leading the youth and soon became the church's administrator as well.
Soon after, His Place affiliated with a denomination and "His Place Foursquare Church" was born.
Continued Growth
His Place continued to grow through the 1980's. In April 1986 a new sanctuary was remodeled into the southern half of the Larry's Auto and Truck Parts business, with room for 400+ per service. Construction of the Ark began in April 1988, with Ken Beane leading the design and construction of the Ark when he wasn't leading worship. Our goal was to give our children an exciting place to come and learn about their loving Father. 
Nine years later, in April 1997, Pastor Larry retired and Bruce was asked to fill his father's role as senior pastor.
In April 2000, the congregation completed its current, expanded sanctuary, and in April 2002, changed its name to "His Place Community Church" (in an effort to communicate more clearly with the unchurched).
In 2004, His Place became a non-denominational church, with the goal of reaching deeper and wider into our community, and beyond, with the Gospel of Christ.